By NIMMI PRASAD
There are lots of places to visit in India, but sadly some beautiful tourist places in India are still underrated. India houses a number of underrated places, not so well known places in its pockets.
Many of us have traveled through the length and breadth of the country and might have skipped some of the exceptional places in India to visit. It is probably because we haven't heard much about these exotic locations in India. Or in other words we can say that these the underrated tourist destinations in India. Each year about 5 million foreign tourist come to India and most likely many of the country's spectacular monuments, cities and natural wonders remain largely unseen. Imagine if every monument and every tourist destination has a similar amount of tourist inflow, Indian tourism will boom, boom with a bang.
here's a list of  unexplored places in India. Over-shadowed and overt, these places will leave you stumped with their untouched beauty.
Chitrakoot and Tirathgarh, Chhattisgarh
Chhattisgarh may not be on your wishlist yet. But we assure you, the state from Central India has lots of hidden jewels. The magnificent Chitrakoot & Tirathgarh waterfalls are only two such delightful places.
The Chitrakoot falls also hold a religious significance as per the Hindu mythology. It is believed that for 10 long years there were no rains here. The intensive austerities of Sati Anasuya brought the river Mandakini down on earth. The Sati Anasuya ashram was visited by Lord Rama and Devi Sita. The Dandaka forest that was once ruled by Ravana & his demons and the Rama Ghat where Bharat took Lord Rama's sandals for the throne are located around the waterfalls.
Gurudongmar, Sikkim – The second highest lake in India.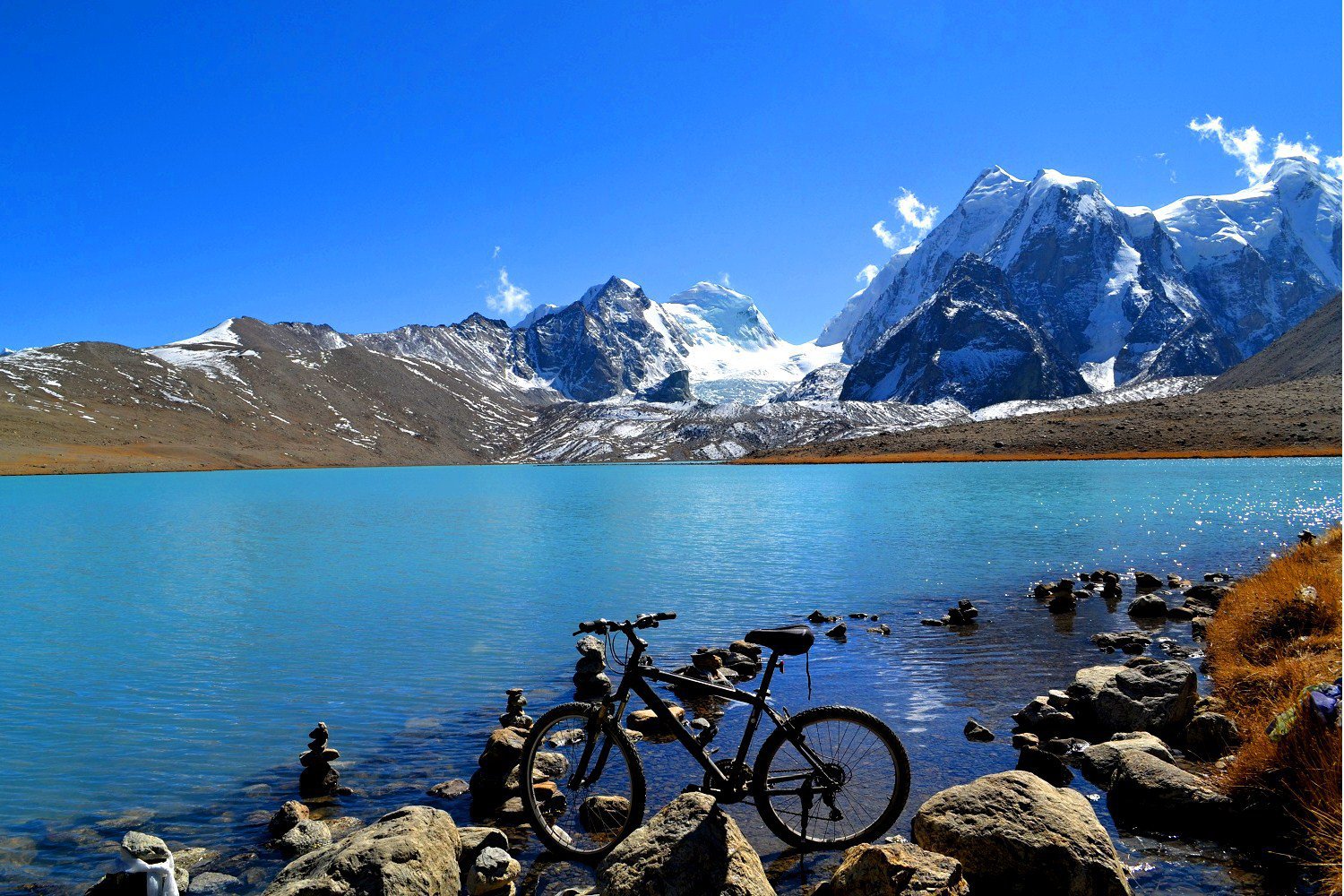 Located at a height of 17,100 ft, Gurudongmar Lake in Sikkim is one of the highest lakes in the world. It is believed that Guru Nanak Dev Ji, on his way to Tibet, stopped here to quench his thirst. With his stick, he cracked the ice which led to the formation of the lake. It is said that even during the roughest winter, there is always some part of the lake that remains unfrozen.
Legend has it that the Gurudongmar Lake was blessed by the Guru Dongmar which is why, some portion of the lake doesn't freeze even during the winter. Situated at close proximity to the Indo-Tibetan border, bounded by snow clad mountain 17,000 feet above sea level is India's second highest lake in all it's majesty. A nine hour drive from Gangtok will land you at this lake. The journey is worth the wait as the pristine fresh water and the picturesque view of Kanchenjunga is bound to astound you. Due to the limited supply of oxygen, it is advisable not to spend more than an hour near the lake. If your idea of Paradise City is isolation from all civilization, amid-st snowcapped mountains and pristine blue waters, then Gurudongmar is one of the best tourist place for you.
Gurez Valley, Kashmir
Surreal landscapes, cool air, breathtaking backdrops, and the sound of gushing river are commonplace in Gurez Valley. The regular sight of shepherds and fields feels like a scene out of Bambi. Its strategic location right below the 'Line of Control' makes the valley one of the most protected land in India. And yes, with continuous vigilance and constant patrolling, it is safe to go there.
May through September are the months when the weather and air are most pleasant and welcoming.
Spiti Valley, Himachal Pradesh – The Land of Monasteries.
Unique for its purple hued mountains, culturally rich community and Buddhist cultural center is Spiti Valley. It is home to the Tabo Monastery, which is the world's oldest monastery and the Dalai Lama's favorite. The monasteries, glacial pool Chandratal and the Dhankar Gompa are a few of the many beautiful places you must visit when in Spiti Valley!
Tosh, Himachal Pradesh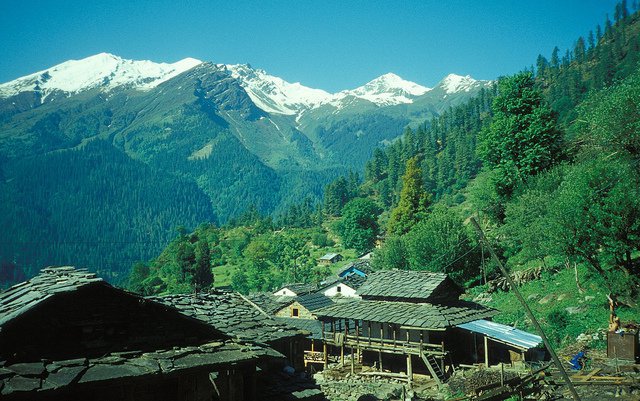 Tosh is the new Kasol. Imagine Kasol without its shops, plethora of restaurants, hotels and you have Tosh. Still mostly a village with slate roof houses, Tosh is soon turning out to be the new favourite of hippies coming to Himachal for the good stuff. Located 3 kms up from Bharsheni, Tosh is connected to the rest of the world through a wooden bridge. But once you go there, you might feel you're in a different era altogether. Or it could be other substances . You never know.
Nag Tibba, Uttarakhand
An easy winter trek in Himalayas, Nag Tibba is home to the temple of Nag Deva (Snake God). And the beautiful sight of the Swargarohini & Nanda Devi peaks from Thatyur only adds to its charm. Though it is not totally off the tourism scene, the beautiful hill station in Uttarakhand definitely deserves more tourists.
The Valley of Flowers, Uttarakhand – Awestruck since 1931
Heaven on Earth would be lush green fields blooming with pretty flowers right in the middle of the hills. Turns out this Heaven on Earth exists and is located not too far away from Uttarakhand. Your ticket would be to the Valley of Flowers where a number of flowers such as the alpine ones thrive. This Valley also hosts endangered animals such as the Asiatic black bear, snow leopards, blue sheep and the brown bear in addition to the colors and fragrant perfumes. This wonderland was a secret garden, until it was discovered by three British mountaineers who stumbled upon it by mistake. The beauty of this tourist place is really undefinable; you have to visit it to feel it.
Majuli, Assam – India's Largest River Island.
This river island which is declared by UNESCO as a world natural heritage, has preserved well the antique weapons, utensils, jewelry and other items of cultural significance of the hundreds of year old Assamese civilization.
Majuli is a fascinating travel destination, not only for its scenic beauty, but also for its culture, flora, fauna and festivities right through the year. India's largest river island is also known for its local crafts such as pottery and homespun masks. Sunrises that will mesmerize you and a culture that will speak to you is what Majuli has to offer. Contribute to this beautiful tourist place by visiting it.
Phugtal Gompa, Jammu & Kashmir
Imagine a monastery built like a honeycomb. Well, you don't really have to if you've seen the Phuktal Monastery in Ladakh. This cliff-side monastery was built in the 12th century and it houses about 70 Buddhist monks. The foundation of the entire thing is merely built with clay and twigs. The monastery is built right under a cave entrance on the cliff. The earliest inhabitants of the cave were the 16 legendary followers of Buddha, whose images can still be found on the cave walls.
Possibly the remotest monastery in Asia, Phugtal Gompa is a striking attraction set in the mountain cave in Zanskar. As you climb up the tall mountains, you see the spectacular views of the Tsarap River. There is no road which leads to this house of peace. You need to trek for a day or two to reach this unseen place in India.
Lakshadweep – For a serene getaway.
The islands of Agatti or Kamdar strike a chord of serenity and peace. For a break from a strenuous, hectic life, the Lakshadweep islands have more to offer than you've bargained for. For an unbelievable marine life, water sports or just a moment to surround yourself by pristine beauty, choose these islands as your destination. With fishing, jet skiing and diving prepare to be occupied throughout your vacation. Awesome, but unfortunately one more underrated Indian tourist place.
Damro, Arunachal Pradesh
Damro is the base to the longest hanging bridge (1,000 feet) in Arunachal Pradesh. Definitely a hidden route to heaven, Damro charms with thatched bamboo houses, swaying suspended bridges, and laid-back lifestyle of the locals. Among the list of unexplored places in India, it is a rural sort of a getaway for exhausted city dwellers. The sights of harvested crops, not-so-wild bison, vast expanse of meadows and grasslands are quite welcoming.
Aizawl, Mizoram
Be it the bustling Burra Bazaar that offers amazing bamboo handicrafts or Durtlang Hills overlooking the city, Aizawl – the capital city – has everything to make a holiday truly memorable. But the remoteness of the destination has left it untouched from the tourism scene in India.
Tip: Take a hike to the Durtlang Hills to give you a bird's eye view of the city.
Khuri, Rajasthan- A juxtaposition of Sand Dunes and the Milky Way.
See the sky scintillate in it's own blanket of stars as you look up at nighttime and occupy yourself during the day with unlimited camel rides across the desert as you see its hues change. For some quiet, peaceful alone time, the Khuri Sand Dunes is highly recommended.
These dunes are located 40 kilometers outside Jaisalmer and can be accessed via SUV drives or camel safaris. Khuri have beautiful views and people, but one more underrated tourist place in india.
Chopta, Uttarakhand
Chopta is undoubtedly the prettiest spot of all the offbeat places in India. Enjoy the spell-binding beauty of the Himalayas, snow-capped mountains, and thick forest trails. The sleepy town will enchant you with its mystical meadows, towering trees, snowy backdrops and warm people.
Bheemeshwari, Karnataka – The Lush Life.
Away from the hustle and bustle of city life, two hours away from Bangalore lies the Bheemeshwari Jungle Lodge. This spot has the Kaveri River on one side and a jungle on the other. Boat rides down the river, zip lining and a jungle safari are some of the activities you could partake in.
 Kanatal, Uttarakhand
Just over 80 km away from Dehradun, Kanatal is a pretty little hamlet for the romantics. One of the the most unexplored places in India, the place is full of romance with stunning views, and warm, hospitable hotels. Also, Kanatal has special terrace stays, perfect for couples.
Sandakphu, Darjeeling
The term 'Sandakphu' means height of the poison plants. It is named so because of a specifically poisonous wolfsbane plant which grows naturally near the peak. Sandakphu, one of the most dangerous offbeat places in India, is the highest peak in Darjeeling with a staggering altitude of 3,336 meters.
Mainpat, Chhattisgarh
You've heard of the Tibetan settlements in Himachal Pradesh and Karnataka but did you know there's another one in Chhattisgarh? In the 1960s, a group of Tibetan refugees who were working as road construction workers in nearby Sitapur, settled in Mainpat. The Thakpo Shedupling Monastery is one of the main attractions here, apart from the awesome food and warm Tibetan hospitality, of course.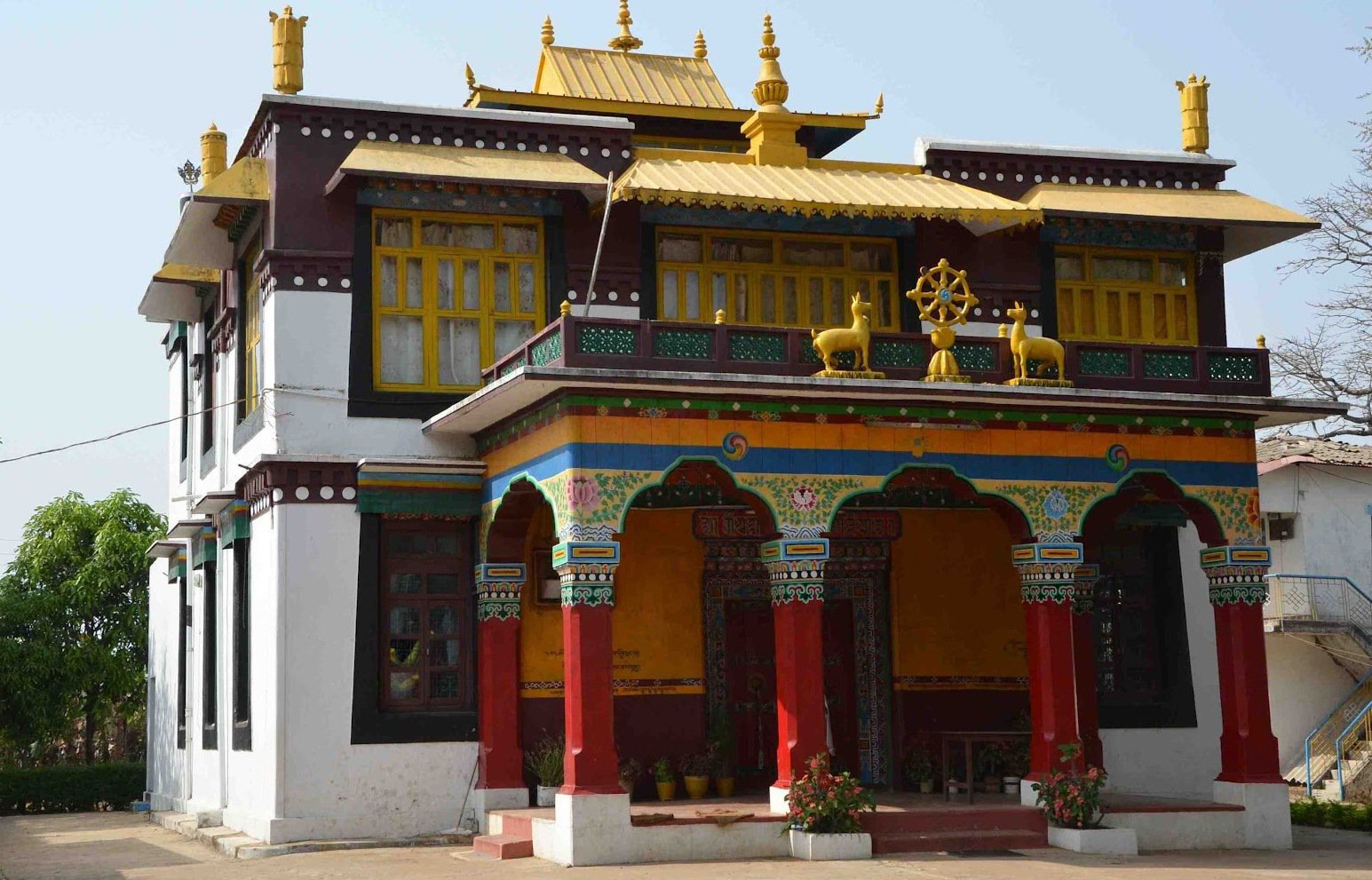 Kila Raipur, Punjab
Kila Raipur — the base to Rural Olympics, is known not just for its engaging games, but for its vibrant culture and people. The festivities and pomp, including engaging dance performances and traditional plays will take you through an unforgettable trip. The sports destination is believed to be a place where you can befriend valiant and strong people. The energy of the place is other-worldly which makes it one of the best unexplored places in India.
P.S. Mostly, the Rural Olympics take place during the month of February.
Sattal, Uttarakhand – For Outdoor Enthusiasts Only.
The Sattal Lake is tucked away amidst a forest a short distance away from Nainital. Sattal Lake comprises one of the series of lakes that is scattered all over Uttarakhand. If trekking is your thing, then this is the quintessential site for you. Rather than hotels, you find campsites and trekking spots in place of restaurants. If you want to get back in touch with nature, a day in Sattal is what you need. Wake up to breakfast, which will be followed by a trek to visit Bhimtal Lake, rappel for two whole hours, lunch, a nice quiet afternoon and kayaking to set up that appetite for a campfire dinner. It has everything you want in a good tourist place but sadly it is underrated as travel destination.
Jawai, Rajasthan
Not known to many, Jawai Leopard Camp is the newest and the coolest addition to leopard spotting destinations in India. Luxurious tents, rustic lamps and authentic Rajasthani cuisine ensure that the experience is exotic as well as adventurous. And it's not just the feline, the place is abuzz with flamingos, geese, cranes, and other migratory birds. If you are lucky, you may find a fair share of sloth bears, Indian wolves, and antelopes.
Amadubi, Jharkhand
Amadubi is a village known for its skilled chitrakars and Paitkar paintings. Since centuries, Amadubi is home to many artists and pictorial storytellers. With rustic huts, local diners saturated with aroma of authentic rice delicacies, colorful festivities during festivals like Tusu Parab and Dansai, and traditional dances at various agricultural festivals, the village has much to offer.
Some of the best grabs of the village are Dokra craft, Mithila sarees, region's rich art, and Paitkar paintings which you should take home from the most artistic of all offbeat destinations in India.
KHAJURAHO Group of Temples
Khajuraho's temples were built by the Chandela dynasty, who ruled over central India between 950-1050 AD. Out of the 85 original temples, only 20 survive today. Most of them have soaring vertical spires or shikharas, which are believed to represent the Himalayas.
Khajuraho contains both Hindu and Jain temples, which are divided into the Western, Eastern and Southern complexes. It's best to begin from the Western complex, either by taking an audio guide from the ASI ticket booth or hiring a guide. There is also a light-and-sound-show held every evening in Hindi and English, which narrates the history of the temples.
The largest and best-decorated monuments are found in the Western complex. The Kandariya Mahadev is a Shiva temple with an exquisite entrance, and a large number of carvings of Hindu gods as well as lovers. The Chitragupta temple has an impressive seven foot image of the sun god Surya drawing a chariot pulled by seven horses. The unique Chausath Yogini temple originally consisted of 64 small shrines dedicated to 'yoginis' or female spiritual leaders, of which only 35 survive now.
The Eastern complex includes both Hindu and Jain temples. The largest Jain temple now houses an image of Parshvanath, but was originally dedicated to the first 'tirthankara', Adinath. The Southern complex has two temples, dedicated to Vishnu and Hindu. The Chaturbhuj temple has a large idol of Vishnu, while the Duladeva temple is an ode to Shiva.
Famous for its sensual sculptures, this UNESCO World Heritage Site contains one of the best examples of temple architecture in India.
India is a mystery and the more you dig deep, the more treasures you discover. So, keep wandering.
With all this and more to offer, India is truly one of the most beautiful places to visit, not only because of its scenic beauty, but also its rich diverse culture that takes an eternity to fully understand. Every step of the discovery process takes you on a journey that will be etched in your mind for a lifetime to come. These underrated Indian tourist places deserves more attention, and it's your turn now to contribute to nature by visiting these awesome Indian tourist places.
Got enough fodder to chalk out your next trip? That's exactly what we aimed at. Do let us know which one of these offbeat places is on your mind!